Our Board-Certified Dermatologists work closely with our Nurse Navigator and NeoGraft® Technicians to provide you with excellent care from your consultation through the transplant procedure and follow-up sessions.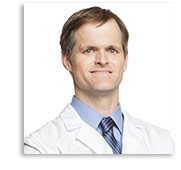 Jon R. Ward, MD
Board-Certified Dermatologist
Dr. Ward founded the practice in 2006 and has served as president of Dermatology Specialists of Florida since that time. He has performed more than 20,000 skin cancer surgeries using all recommended techniques including Mohs surgery, superficial radiation therapy, erbium laser ablation, cryosurgery, photodynamic therapy, electrosurgery, and curettage. Having every tool at his disposal to treat skin cancer allows him to determine the best procedure for each patient.
Dr. Ward has also been recognized for excellence in non-invasive cosmetic procedures, including laser skin resurfacing, CoolSculpting®, and injectables (Botox®, Sculptra®, and other fillers). He was also named a Top Beauty Doc by New Beauty magazine in 2008 and 2009.
Dr. Ward earned his medical degree at the University of Florida College of Medicine before completing his dermatology residency at the University of Massachusetts, where he earned the position of Chief Resident. He has been published in the Journal of Dermatology and presented lectures across the country. In addition, Dr. Ward has been a leader in the local and state medical community, has served as president of The Bays Medical Society, and was elected the first president of The Bays Medical Society Health Trust. He has served on the board of the Florida Society of Dermatology and Dermatologic Surgery, is a past president of the Bay County Medical Society and is on the Florida Medical Association Board of Governors.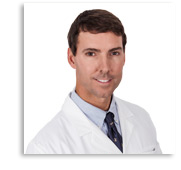 Michael A. Stickler, MD
Board-Certified Dermatologist
Dr. Stickler joined Dermatology Specialists of Florida in 2007 and currently serves as vice president of the practice. He was integral in growing the practice from one office to its current size spanning the region. Dr. Stickler provides all modalities of treatment for skin cancer.
He is a Fellow of the American Society for Mohs Surgery and was the first to bring the Mohs procedure to Bay County, Florida.
In addition to his extensive medical and surgical dermatology experience, Dr. Stickler provides cosmetic dermatology treatments, administering injectable products such as Botox®, Dysport®, Juvéderm®, Restylane®, Voluma® and others.
Dr. Stickler attended medical school at the West Virginia University School of Medicine, where he was named Outstanding Graduate (valedictorian) of his class, before going on to complete his dermatology residency as chief resident at the University of Florida's Department of Dermatology at Shands Hospital.
Dr. Stickler is a Fellow of the American Academy of Dermatology, the American Society for Dermatologic Surgery, and the American Society for Mohs Surgery. Dr. Stickler is board-certified by the American Board of Dermatology.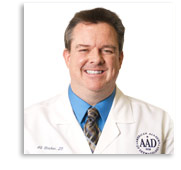 Jeffrey Stricker, DO, MBA, CPE, FCAP
Board-Certified Dermatologist & Dermatopathologist
Jeffrey Blake Stricker, DO, MBA, CPE, FCAP, joined Gulf Coast Dermatology in 2015, bringing with him extensive experience in Mohs micrographic surgery and non-surgical superficial radiotherapy for the treatment of skin cancer. As a board-certified dermatologist and dermatopathologist, he specializes treatments for chronic and acute skin conditions, including excisional skin surgery, laser surgery, photodyanamic therapy, dermatologic immunology, sclerotherapy, and cosmetic dermatology procedures.
Dr. Stricker received his medical degree from Michigan State University's College of Osteopathic Medicine. After attaining his degree, he completed his internship in internal medicine at Genesys Regional Medical Center and residency in pathology at Texas A&M University College of Medicine's Scott and White Memorial Hospital. Dr. Stricker completed two dermatological fellowships in dermatopathology at University of Texas Southwestern Medical Center at Dallas, and the second in dermatology and Mohs surgery at the Skin Cancer and Cosmetic Dermatology Center in Dalton, Georgia. Dr. Stricker also participates in continual training in laser surgery and Mohs micrographic surgery with programs from the American Society of Laser Medicine and Surgery, and the American Society of Mohs Surgery.
Dr. Stricker is a founding member of the American Board of Administrative Medicine, a past chair for the American Osteopathic Board of Pathology, and has served as assistant professor of dermatology at the University of Central Florida and as adjunct clinical professor at Lincoln Memorial University DeBusk College of Osteopathic Medicine.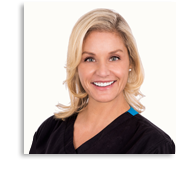 Monica Rennspies, RN, BSN
Monica Rennspies earned her Bachelor of Science Degree in Nursing from the University of South Alabama in Mobile.  She is a Registered Nurse and a member of the Sigma Theta Honor Society.
Monica has been in nursing since 1992.  She has received intensive training in Follicular Unit Extraction, and the full scope of hair transplant procedures, under the direction of plastic surgeons Jeffrey Epstein, MD, and Gorana Kuka, MD, with the Foundation for Hair Restoration in Miami, Florida.
Her experience also includes serving patients as a traveling nurse, working in a vascular surgery setting and in the pharmaceutical industry.