What are the advantages of NeoGraft® hair transplantation?
SUCCESS RATE:
95 to 98% of the transplanted grafts will survive and grow as normal hair.
Least invasive procedure of its kind- only local anesthesia is needed.
No scalpel incision, no sutures, no linear scar.
Large areas in a single session- up to 3,000 grafts or as little as 250.
Quick recovery time.
Reduces the need for additional procedures.
What is the FUE technique and what are its benefits?
The procedure we perform, FUE - Follicular Unit Extraction, differs from the Strip Harvesting method called FUG/FUT - Follicular Unit Grafting/Transplant. The FUG/FUT method involves cutting an entire strip of skin from the back of the scalp which is then tightly sutured. After the procedure, most FUG/FUT patients must wear their hair longer to cover the scar.
Follicular Unit Extraction (FUE) allows us to harvest follicles in groups of one to four, with no incision or stitches, and is minimally invasive. The result: no scalpels, no incisions, no sutures that create linear scarring. FUE transplants are proven to heal faster and allow for the option of wearing very short hair without the worry of revealing an obvious scar.
How is the NeoGraft procedure different from other FUE techniques?
While previous FUE techniques have been performed manually, NeoGraft's automated handheld device is guided by the technician to precisely harvest the grafts.
How long does the NeoGraft procedure take and what can I expect?
Depending on the number of grafts containing hair follicles harvested, you can expect to be in our office between four to eight hours. The day is split into two parts: harvesting and placement.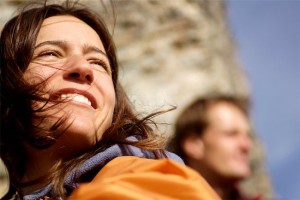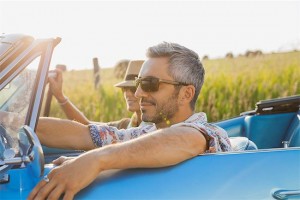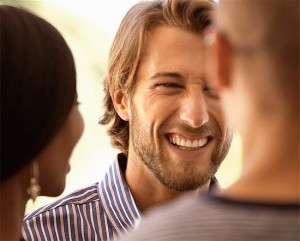 During harvesting, your donor area will be anesthetized. The hair follicles are then extracted with the technician-guided NeoGraft hand-piece.
Between harvesting and placement, you will be able to stand, visit the restroom and grab a bite to eat.
During the second part of the day, you'll sit upright while the implant area is anesthetized and the harvested follicles are placed through tiny incisions. Once this has been completed, our team will then clean the donor and recipient areas, and may apply a light protective dressing.
Is the NeoGraft procedure painful?
Most patients feel little to no pain with the NeoGraft procedure. You may experience light drainage around your grafts the day after your procedure. You can expect your grafts to be slightly raised for the first week or two, and then scabs should form around day three or four. Our team will provide you with detailed instructions on how to care for your scalp after your procedure, especially during showering or bathing.
How much does NeoGraft transplantation cost?

The cost of the NeoGraft procedure is based on the extent of your hair loss and the number of follicles that will need to be grafted. Your hair replacement goals will be discussed at your hair loss analysis.
How long does it take to see hair growth?
After approximately 2-3 weeks the transplanted hair will begin to shed. The hair will be released, but the follicle remains implanted. New growth will soon follow with significant results noticed at 4-6 months post-procedure. Final results of the transplanted regrowth will be seen between 9-12 months after the transplant.
Will there be any restrictions after my procedure?
Since there aren't any large incisions and no sutures or stitches with NeoGraft, there are minimal activity restrictions. Taking a few days of downtime after the procedure is average but some patients return to work and social activities the following day. Strenuous activity should be avoided for one week.
How long will the results of my transplant last?
Transplanted hair should last a lifetime, and there are other treatments that can help stop the loss of your thinning, non-transplanted hair. NeoLTS® LED Light Therapy has had proven results to stimulate hair follicles and boost hair growth. Topical and oral medications like Minoxidil and Propecia® may also help reverse your hair loss (ask your doctor).
Am I a good candidate for this type of transplant?
The best candidate for the NeoGraft transplant procedure is someone, male or female, who has an active lifestyle and desires a minimally invasive solution that is performed in the office, with little recovery time, no scarring, and maximum results.
Is FUE/NeoGraft suitable for both men and women?
Yes. Because the FUE/NeoGraft procedure is minimally invasive, it is a viable option for both men and women looking to restore their own living and growing hair with transplantation.
At your consultation, our registered nurse will:
evaluate the degree of hair loss and examine your scalp,
measure your hair density and determine its characteristics, and
develop an individualized treatment plan for hair restoration.
The specific amount of grafts needed will be determined during your consultation. You will then be ready to schedule your procedure.