If you are considering restoring your hair by undergoing a hair transplant procedure, you are not alone. Hair loss can be devastating, and it takes a lot of courage to do something about it. People that undergo a hair transplant frequently find that their confidence and looks are fully restored. The Hair Transplant & Restoration Center would like to congratulate you on taking the first step towards a new lease on life.
Why Do People Suffer from Hair Loss?
Hair loss can be experienced for a variety of reasons, the most common being heredity. Hair loss is experienced each year by millions of men and women. It could be full scalp baldness, a specific spot on the head, or a receding hairline.
Alopecia is a common reason for hair loss affecting men and women from all walks of life. It is not known exactly what causes Alopecia, but it can range from mild hair loss to complete hair loss.
Other factors that contribute to hair loss are stress, certain medical treatments like chemotherapy, hormone imbalances, and harsh hair styling.
What is a Panama City Hair Transplant?
Panama City hair transplants work by removing healthy hair follicles from one area and implanting them in the area that is experiencing hair loss. Early versions of hair transplants took large tufts of hair, which resulted in a somewhat unnatural-looking result. Thankfully, over the decades, this procedure has been refined. Now, the result looks natural.
Your hair transplant physician will use an automated Follicular Unit Extraction (FUE) technique which is FDA approved. This precision technique extracts micrografts that are uniform in size and each follicle typically contains between one and four hair strands. The grafts are removed from a healthy area of the scalp and implanted into the balding or thinning area. This is a known as a NeoGraft® procedure.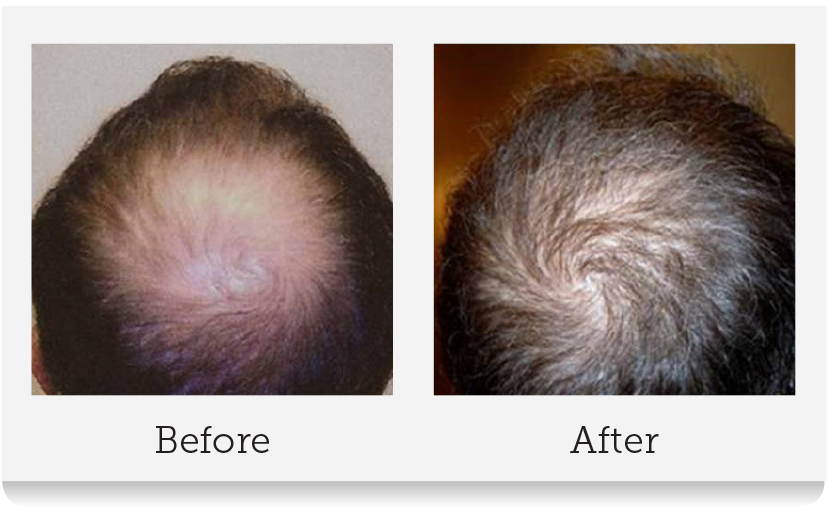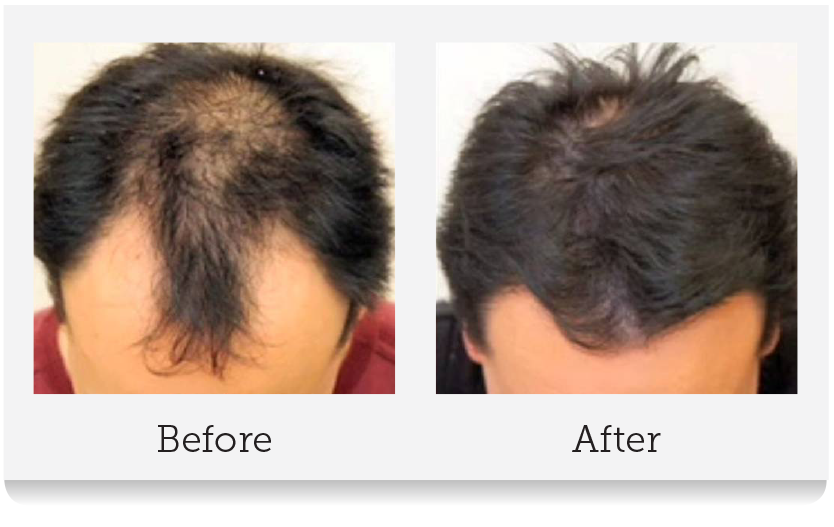 Panama City NeoGraft® Hair Transplant
A NeoGraft® procedure is so precise and effective that each micrograft has an acceptance rate of 92%. This makes a NeoGraft® hair restoration in Panama City the ideal choice for anyone who wants to see amazing results on their scalp with minimal discomfort.
What is the Recovery Time Like?
Each NeoGraft® procedure is performed under a local anesthetic. You will be able to return home afterward and, after a couple of days, resume normal activities.
To aid recovery and to give the newly implanted follicles the best chance of success, you must:
Avoid washing your hair for the first few days. When you do wash your hair, choose the mildest possible shampoo.
Do not brush or comb the area with hard pressure. Light and gentle brushing is fine but take care not to tug or pull on the hair for at least the first three weeks.
Avoid wearing hats or anything on your head until your doctor gives you the all-clear
Avoid strenuous exercise for a week after the procedure.
How Long Until the Results Are Visible?
Once your hair transplant specialist has completed the procedure, you will be able to see where the new hairs have been implanted. After approximately two to three weeks, you will notice that the newly implanted hair will shed itself.
Once the shedding has taken place, it will take up to six months for the new hair growth to be seen. You can expect full results between 9 and 12 months.
Although it is not an overnight process, the end is worth it. Clinical studies have shown that 92% of the newly implanted follicles successfully and easily grow, thus restoring your hair to its former glory.
Are NeoGraft® Hair Transplants for Everyone?
It is also important to point out that hair transplants are not the solution for all cases of hair loss. The procedure is extremely effective for thinning hair and areas of baldness. However, you may find that a different type of hair restoration will be more effective.
It is also crucial to note that hair transplants do not prevent further thinning or hair loss from other areas of the scalp. While it will restore hair, a transplant cannot prevent hair loss later down the line.
If you are in doubt about whether or not a hair transplant is right for you, consult your hair transplantation clinic. They will advise you accordingly.
What Are the Side-Effects?
Extreme side effects from hair transplants are rare. There is always the risk of infection, which is why you should always closely follow aftercare instructions. Common side effects typically consist of mild soreness and redness with some irritation. Usually, these are solved with common painkillers.
Since a NeoGraft® does not involve any large incisions, there is hardly any scarring that can be observed. You should be able to wear your hair in a short style if you wish.
Your hair loss expert will provide you with everything you need to take proper care of your scalp following the procedure.
Your Hair Transplant Experts in Panama City
For all hair loss procedures, including a hair transplant for women and non-surgical restoration options, the Hair Transplant and Restoration Center is a great choice.
Founded by Dr. Ward in 2006, the board-certified Dermatologists work in together with our Nurse educator and NeoGraft® Technicians to produce stunning results for our clients.
We can provide you with a hair loss analysis free of charge, which measures the degree of hair loss, your scalp condition, and hair density. Once we have all the necessary information, we will develop a hair restoration treatment plan that is unique to you.
If you would like to understand more about our treatments, contact us today. It is no longer necessary to suffer with thinning hair or hair loss. Your hair can be restored, and so can your confidence. Our team also offers this hair transplant procedure in Santa Rosa Beach, Watersound, and Dothan.